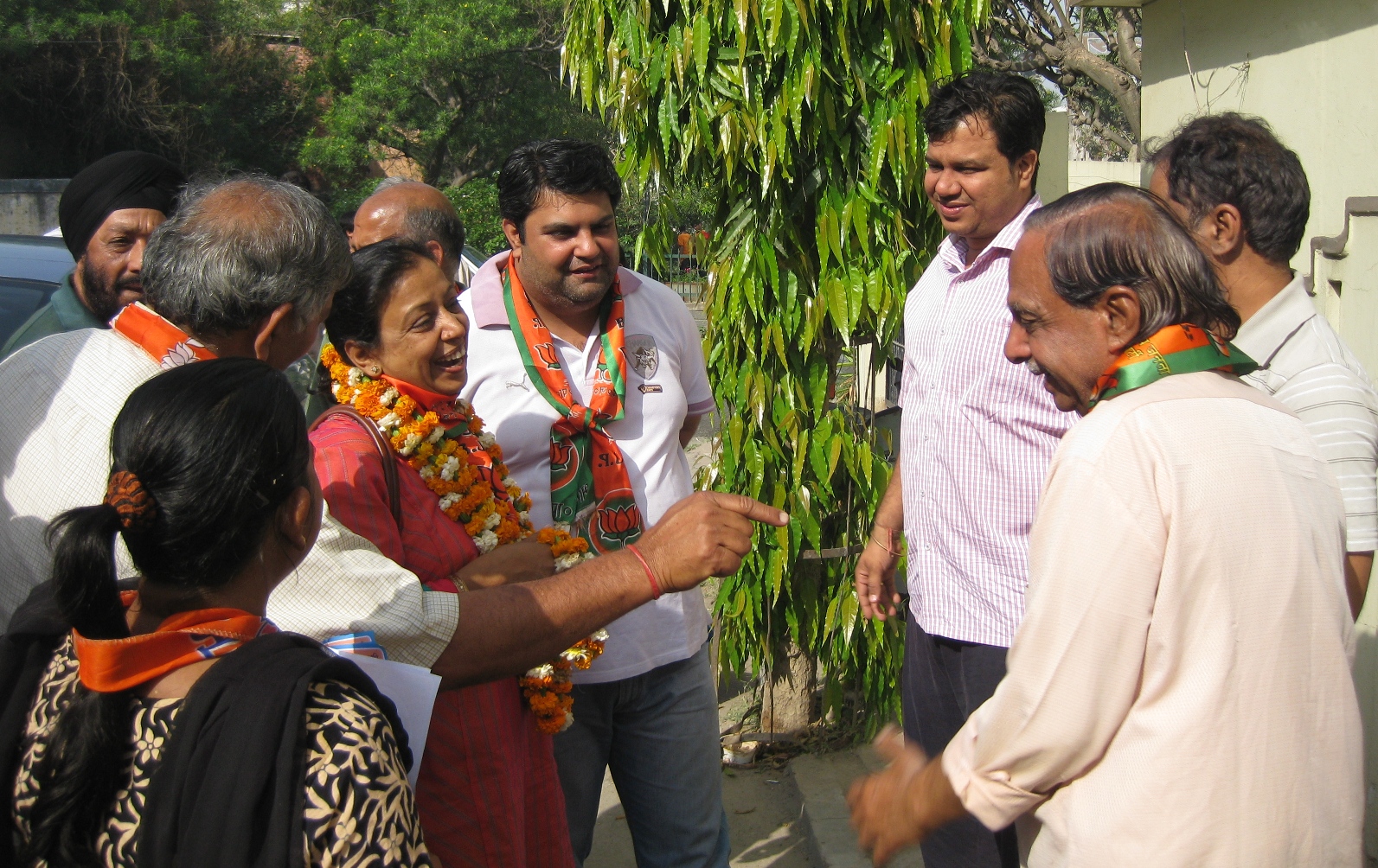 BJP candidate from Ward no.66 (Sawan Park), visited Shakti Nagar Ext. area on Thursday morning. Residents of the area gave her overwhelming response.
She highlighted that inflation and corruption are most important issues affecting our lives directly, today. People have joined anticorruption movements led by Sh. Anna Hazare and Baba Ramdev  voluntarily, in such large numbers. She further emphasized that in today's circumstances inflation and corruption are very much local issues and people should consider these along with other local issues while electing their representative.
Smt. Mira Aggarwal  was accompanied by sitting MCD councilor Sh. Devraj, former councilor Smt. Kanak, BJP Sawan Park Mandal President Sh. Nitin Batra, Sh. Anil Sharma, Sh. Parmanand Sharma, Smt. Usha Goel and many prominent people of area.
Her team also conducted door to door campaign in PWD flats of Ashok vihar PhaseIII and they got tremendous support there too.