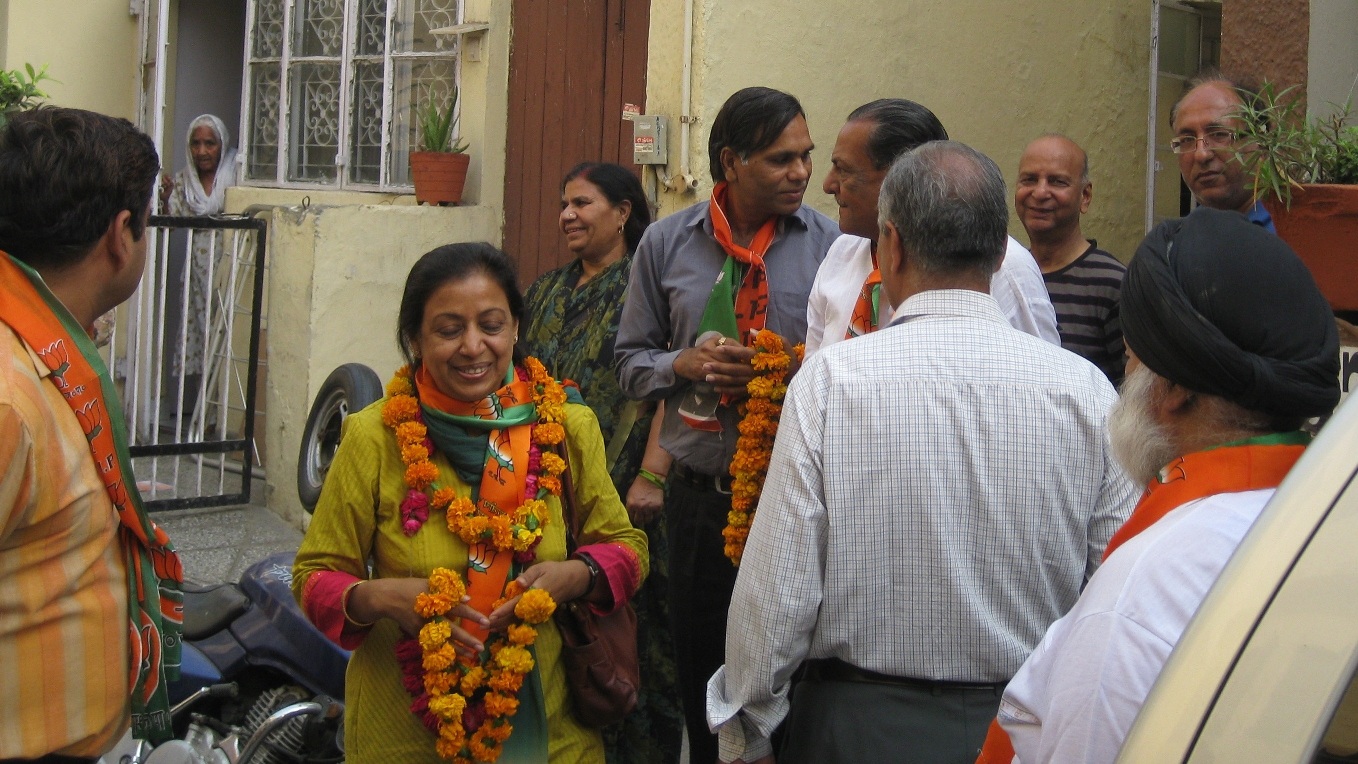 BJP Candidate Smt. Mira Aggarwal from Sawan Park (Ward No. 66) of Delhi MCD, today visited Bunkar Colony and Bharat Nagar. She was accompanied by MCD councilor from the ward Mr. Devraj, Former councilor Mrs. Kanak Aggarwal, prominent leaders of the ward Mr. Anil Sharma, Mr. Chandan Sharma, Mr. Ashutosh Gupta, Mr. Paramanand Sharma and many others.
At the Bunkar Chowk, she was welcomed & joined by residents of the area in very large no. under the leadership of young leaders Mr. Dishant and Mr. Santosh. At the culmination of her Padyatra, she addressed the people and emphasized that more and more women should participate in social activities. With 50% reservation of seats for women candidate in MCD, now there are more opportunities for women to enter public life and this is an opportunity to propagate values and fight against corruption in the system.
Her team also visited Janta Flats, Ashok Vihar Phase-III where they got an overwhelming response and people assured that the merits of the candidate are most important.